Oceanview Condo
---
St. Augustine Beach
One of Tripadvisor's featured reviews said: "Gorgeous powder white sand along the coastal waters. Long driving available for vehicles. Park right on the beach near your favorite spot." And it's all true.
Located on Anastasia Island, St. Augustine Beach is home to the St. Johns County Ocean Pier, a beachfront park and a children's splash zone. Bring your buckets and pails, your surfboard and your fishing pole.
---
US Business News
North American Excellence Awards 2018
Best Oceanfront Rental Accommodation – Florida

---
Scott Persico,
A Fantastic Vacation to Remember
We had a wonderful vacation. There was so much to do in St. Augustine. We enjoyed knowing we had a beautiful condo to come home to. The beach access was fast, easy, and secure. The amenities at the Colony Reef Club are top notch. We enjoyed the pool, the hot tub, and sitting out on the patio watching the sun rise over the ocean. A must see experience. The indoor pool was nice too especially for an unexpected rainy day. Everything we needed was in this condo including wifi. The gated community was well kept with beautiful landscaping. The condo unit itself was clean, everything in working order, and well decorated. When we arrived back to our home town, unpacking was easy, because we washed and dryed our clothes in the condo before leaving. I highly recommend Condo unit 1410.
---
Michael Arenas
Rating: 5/5
---
Benjamin Pickman
Rating: 5/5
Amazing hospitality. My wife and I and our two young children we're visiting Saint Augustine and the owner treated us very well.
---
Corporate Vision International Business Magazine
Once a year we bestow our 2017 Global Excellence Awards to firms across the world. I'm delighted to say that, following careful deliberation by our awards team, we'd like to name Colony Reef Club Condominium among this year's winners, bestowing you with: Best for Luxury Accommodation
---
Angela Milton
We enjoyed our stay!
Please keep us posted if you have any other long weekend or partial summer week specials.
Thank you!
---
Tammy Trapp
Thank you so much for the beautiful St Augustine beach condo, our family had a blast.
we will return! Thanks again.
---
Adrienne Guarro
Awe, Norbert, you're very sweet. Your CONDO property is indeed beautiful! We love that the beach is right outside the door. The outdoor pool area is spectacular so we never looked for an Indoor pool. THE HEATED INDOOR POOL Will be a nice option if it rains! Thanks again for finding dates for us!
Booked our 2017 St Augustine vacation with Sunstate Vacation. We've stayed in the Beachfront condo many times before, but it will be nice to only travel 1-1/2 hrs instead of 17 hrs like in the past.Can't wait to show Beth & Luke the Castile de San Marco & all of the other history there! We're going June 1 – 5,2017 so I'll have toes in the sand on my birthday. Yay! Yay! Yay!
---
Evergreen42612
The Colony Reef Club is a lovely family resort. The location is great, every condo has a great ocean view. Stay on 4th floor for the best views. The stroll to the beach is short and beautiful,the pool is very nice and the condo+property is well maintained. We will be returning to the resort often!
---
Adrienne Guarro
Last breakfast on the balcony. Walking downtown St Augustine then home. Love it here every year.
You can stay here too. Call Norbert Tuseo @ Sunstate Vacation Rentals 904-825-1911.
Economical 3 bed/2 bath in Colony Reef. Sleeps 10. Washer/dryer in condo. Indoor & outdoor pool. Hot tub. Tennis & racquetball courts. No cleaning fee.
Not available May 31 2019 to  June 4th.2019 because i will be there    — at Colony Reef Beach Condo.
---
Michael Klavan
Sunstate Travel has gorgeous properties on the white sand, big spacious, perfect for large gatherings of family and friends or an intimate weekend get away for two. One of the best vacation values in all of Florida.
---
Kristi Atkins, Madisonville, TN
We had a wonderful time! Price absolutely can't be beat, ocean view from the very spacious balcony is stunning, pool is huge, the gated complex offers security, is conveniently laid out & is impeccably up-kept. We were there a full week & everyday there were maintenance crews trimming, manicuring, etc. 1410 offers 3 bedrooms, 2 full baths, full kitchen with granite countertops, washer & dryer, pull out couch, jetted tub in master bath.
We are already planning our return trip. Best vacation that I can recall. Even cooking+cleaning were enjoyable..
Thank you Sunstate/Mr. Tuseo!
---
Dixie Mobley
Just to let you and Tammy know,
I really enjoyed my St Augustine beach trip!!
As usual, the condo was exceptional and the view+weather was outstanding (not to hot).
THANKS SO MUCH for sharing your home with me!!
I hope to come back in May, will call later on about this.
See you soon!!!
---
Laura Hunter
Congratulations to Florida's
St. Augustine Beach Colony Reef Resort Club Condo 1410
For winning the Lux Lifestyle Magazine 2016 for Best Family Vacation Award!
I'm pleased to inform you, congratulations are in order!
The research, vote counting and analysis has finally come to fruition and we are delighted to inform you that in the
LUX 2015 Hotel & Spa Awards Colony Reef Club Condominium has been named; Best Luxury Family Beach Vacation – St Augustine .
From the biggest luxury hotels to the most secluded rural escapes, we've had an absolute ball handpicking the best of the best from the global hospitality industry.
---
Chelsea Guthrie
I was very surprised at how big the place actually was, the video or pictures didn't give it justice. The price was the best I found in this area as well. All of our party had a wonderful time and it was in a great location. We walked to almost everything, and it wasn't a very long drive to the beach.
---
Christina N. Gatica
love it!! Very nice OCEANVIEW condo. My family loved it. Well furnished. Gated community, with security cameras so we didn't have to worry about our belongings.
Thank you Mr. Tuseo
---
Barb Kjose
THE OCEANVIEW RESORT CONDO is great.
Clean, Nice+Quiet!.
---
Presley Gissendanner
Good morning Norbert and Tammy,
I just wanted to conact you for a quick thank you.
My friends and I had a great time in St. Augustine this weekend, and the condo was just perfect.
Some of us will definitely be reaching out to you for future stays. Thank you again!
---
Joan (The Villages, FL)
The OCEANVIEW CONDO property was very nice! The kitchen was well equipped. It was very clean. All in all, it was a nice place with a great view.
---
S haiduk (TX)
Thanks VERY MUCH
WE had a great time with family in this spacious, clean, OCEANVIEW condo with all the comforts of home.
Loved walking the secluded beach each morning.
Very comfortable beds and it was nice having all the POOL Chairs+TABLES, etc to use.
---
The Liles Family
Dear Norbert, Tammy + Cleanup Crew,
We had a wonderful week at the oceanview condo.
Thanks for the neat and clean place!!
---
Holly Galloway
The 7 of us loved our stay in the colony reef oceanview condo@1410 this past weekend! Very clean and great view!
---
Renee Javens
The location was awesome! We had a 1st floor condo and it was very convenient. The condo was clean+ comfortable. THE OCEANVIEW CONDO and had all the amenities we needed for a very comfortable stay. Loved it!
---
Dick Mobley
Excellent condo, neat and clean, great location, will rent again! Just like being at home! Thanks for a great vacation.
Brad
---
Don Wilson
Rented this unit for the weekend to attend a beach wedding. The condo is very reasonably priced and well appointed. My wife and I stayed with 2 others couples comfortably. The location is convenient to the beach and all that St. Augustine has to offer, the unit was clean and private. Great ocean view near elevator with close parking. Will definetly stay here again and reccomend to all my friends.
Don Wilson
Macon, Georgia
---
Wayne and Nancy MacDonald
Shelby Township, MI
March 31, 2008
Mr. William Meares, Property Manager
Colony Reef Club Rentals
4670 AlA South
St. Augustine, FL 32080
Dear Mr. Meares,
We have thoroughly enjoyed our vacation at the Colony Reef Club property (#1304) during the month of March 2008. Last year our friends, Jerry and Becky Benson, encouraged us to reserve a unit given the good experiences they and their friends (Giacamo's, Juneau's, Halsey's and Supina's) have had at the Colony Reef during the past few years. We have been so impressed with the friendliness and conscientiousness of the staff and overall maintenance and care of the property that we are intending to return for two months in 2009.
During our stay, our laptop computer was unable to access the Club's wireless internet system in our condo so I devoted a few minutes each day reviewing my e-mails in the Club's office reception area. While I was doing my computer work I had an opportunity to observe some of the daily activities of your office staff I would like to compliment you and your entire staff for your dedication and commitment to serving the interests of both the owners and renters of the Colony Reef Club. I was very impressed with the constant level of productive activity of your office staff: Gale, Rene, Nicole and you and your maintenance staff who were always busy with the work of the Club. Each person who entered the office was warmly and cheerfully welcomed by a member of the office staff and their inquiry (question, comment or complaint) was handled in a friendly, timely and professional manner. The staff demonstrated effective teamwork based on a good level of camaraderie and mutual respect for one another. I very much appreciated their willingness to allow me to use the reception area to complete my computer work.
We are certainly looking forward to returning for another enjoyable stay at the Colony Reef Club next year.
Sincerely,
Wayne MacDonald
---
Judi and Russ Miller
Plainville, MA 02762
Dear Mr. Tuseo,
Russ and I can not express enough how much we enjoyed staying at your beautiful condo. Your place had everything that anyone would everneed. We walked on the beach, cooked out on the balcony, saw the morning sunrise and danced to the sound of the waves.
I have raved to all my family and friends and we have some beautiful pictures of our stay. I had a little cry as we packed up and left to return to the cold!
Thanks again Norbert.
Judi Miller
---
Oceanfront House
Patty Caruso wrote @ February 16 at 4:00 PM
What a beautiful beach house i found in ST Augustine Fla all of us girls chipped in & got this awesome beach house for a surprise party for my bff
Lori Costellowe was there Dec 2015 & boy let me tell you was she was sooooo surprised. All kinds of family & friends came to stay & stop by to visit her in that house that sleeps 12 people 3 kitchens it was right on the beach
5 b/room 3 kitchens 3 bathroom big porch 2 big big grills
it was the best Lori just fell in love with her big surprise i gave her she want to go back the next year in OCT but she got sicker & God took her home in May 2016
i still go there on the day in DEC 17th  to visit i call her name and this awesome butter fly has come to visit us girls when we take that little ride she was sooo happy that 4 days that we were there we sure made lots of laughs & memories together at that awesome beach house so THANK YOU MR, Norbert Tuseo for that beautiful beach house that u rent out to people we really enjoyed our self so did my BFF NOW SHE IS IN AWESOME HEAVEN WITH GOD AT LESS I KNOW I MADE HER HAPPY WHILE SHE WAS HERE ON THIS EARTH OF HER LAST FEW MONTHS THANK YOU AGAIN
---
Chaz McDonald – Little Coyote Productions
The 12th Street oceanfront beach house was an excellent location for our trip. Thanks very much for your help!
---
Michael Arenas
Rating: 5/5

---
Angela Scarfarotti
My husband loves the sound of the ocean, so he was more than delighted to hear it from our master bedroom each evening. Plenty of room to spread out. The owners are attentive to your needs. We look forward to staying here again.
---
Terri Sheline
I want to thank you for a lovely stay in your 12th Street oceanfront beach home.
We had a great time in St Augustine beach and we will keep you in mind when we come back to your area.
---
Anastasia Maldonado
Hello Norbert,
Just wanted to thank you once again for the OCEANFRONT BEACH HOUSE rental on the beach it was awesome! .
I've already spread the word to my family and friends .
I would love to have a repeat visit . Maybe even plan a stay with the family .
Thanks again and be well
---
Dominique Laumondé (France)
5 STARS!!
The house is roomy and with a direct access to the beach. The area has a lot of restaurants and the grocery store is only 2 miles away.
The Historic city of St Augustine is charming and if you get bored of the beach there are a lot of things to do.
Kennedy Space center is not that far away, less than 2 hours drive.
Perfect location and comfortable clean house, all you need to have a good time !!
---
Eddy and Jeyssa
Hello Norbert+Tammy,
Thank you for having the most wonderful venue for our wedding.
We could not have ask for a better place.
Thank you
---
Amanda Ballinger (Jacksonville, FL)
This was a perfect place to have our wedding.
It was so comfortable,clean and beautiful.
My family from out of town stayed with us and it was simply perfect!
---
Carlie Kerechanin (Greer, SC USA)
This house is amazing!! I came to St. Augustine on spring break from college with some friends and had a great time. We paid such a small price for definitely the nicest place I've ever stayed. Easy beach access and everything you could possibly need- blenders, microwaves, a fridge, multiple TVs, wifi, and more. Everything was clean and in working condition. All around, it was a great vacation!
---
THIS IS A WONDERFUL OCEANFRONT BEACH HOUSE.
WE ARE VERY GRATEFUL AND WILL COME BACK REAL SOON!
KIM+CHRIS KANE
---
Hi Norbert+TAMMY,
Thanks so much! We ABSOLUTELY Love the Oceanfront beach House! EverythingIs going Very well,so well we really want TO MOVE to St Augustine! The people of St Augustine are so nice! We are going to start looking for Long term rentals so if you have any advice we would really appreciate it. I am an RN so I am going to Flagler Hospital to see if they have openings. later in the year. Thank You for the use of your amazing home.
Kim, Chris, Tommy and Hilde
---
Darlene Morgan, West Palm Beach
Good location close to trolley and sights
The House is clean,comfortable and close to distillery and winery. Close to the the trolley. Nice area outside to relax and enjoy. Plenty of parking and all the amenities you need to enjoy your stay. Staff was so accommodating and easy to work with. Thank you, we can tell you take pride in your cute historic home. We will certainly be back!
---
Jackie & Bob Scheidler
I just wanted to drop you a line & tell you sorry I didn't get back to you right after out stay at your place in town.
We really loved it! You have a beautiful + clean place. I will recommend it to anyone that would be going to St. Augustine and I have!
We do love your oceanfront beach house too, maybe we can do 2 nights there & 5 nights in town next time!
We always stay in town cause we love it but the oceanfront beach house would be a different flare!
Thank you again & to Tammy.
Teresa Burns
I didn't have a chance to complete the guest review before I left. Thanks for a really great place to stay and enjoy St. Augustine+St Augustine beach!!
Beth & Brian Muma
Just wanted to let you know how much we enjoyed our time here. the beach house is perfect! The sunrise was absolutely beautiful. We can't imagine anywhere being better than this was and we hope to return one day.
Thank you again for making this house available at such a reasonable rate. It was a dream vacation!
---
Dan Damato
This was a highly anticipated vacation that truly delivered. For the moment my family enter the mansion we were treated to one of our best vacations ever. This rental leaves you wanting nothing. Location and amenities are awesome. We split the mansion with another family and had more than enough room and enjoyment. This was a great experience for all.
---
Me'Chelle Marion Lake
Beach House
We stayed at this beach house for part of spring break and loved it! The house was big enough for our 2 families, beautiful views, huge deck, literally steps from the beach, and plenty to do near by. (We loved mango mangos, downtown and the outlet for shopping and the kids loved the surf lessons from the local surf shop) The house was clean and had many amenities that we enjoyed.
---
Heather Harris
Thank you! We really enjoyed our stay. Great vacation! Wonderful view. Beautiful, well-kept home. Look forward to staying again in the future!
---
Lee Ann Franklin
Hi Norbert,
We are back home after spending time the past few days @ #1 12th Street. Our purpose for coming was to have the entire family come together to celebrate my father-in-law's 80th birthday who lives in Jacksonville. We celebrated this occasion last Saturday night with a meal that resembled Thanksgiving. The house was perfect for the occasion even with the rain. Although we experienced quite a bit of rain, there was still plenty of time to enjoy the beach and Historical St. Augustine. Thank you so much for working with our schedule. Also thanks for letting us park at your office, we so enjoyed walking through the historical St. Augustine. The Ancient Olive on King Street is now my new favorite store. Our trip was an occasion that my father-in-law will not soon forget, he was just thrilled to have both his family and his wife's family together to celebrate his birthday. Not to mention, he got to take his sons and grandsons to some of his favorite golf courses while we were there. We absolutely loved St Augustine and will definitely be calling you again when we decide to return for another visit.
Lee Ann Franklin
---
Hope Ferguson
Dear Norbert & Staff,
We rented the St. Augustine beach house last evening for a quick summer beach day and wanted to write to tell you how much we enjoyed our visit.
The house was wonderful, the location was fabulous, and the quick beach get a way was perfect. Thank you so much for making that great property available. If you have any single open days like yesterday open, from now through August 20th, please let us know. We live in Jacksonville and have a very flexible schedule so we can schedule an overnight visit on short notice.
Thank you again and many regards,
Hope Ferguson
---
Paul
We Enjoyed the home very much. Hope to use it again in the future.
Paul, Barbara, Sydney, Sarah and Allie
---
Sean (John) Smith
This is to express the gratitude of an extremely accommodating home, solace and beauty. I will recommend your location to all I know.
I loved the master bedroom bed! Kudos! Very clean, nice decor. Private and a feeling of security. A trip well worth taking.
The "Kings of Leon" concert was wonderful.
Our wishes of prosperity,
Sean (John) Smith, Lora Knopple, Austin Jenkins and Rochelle Christy
---
Nancy
You are one of the most important pieces of this amazing puzzle of a wedding for us! Pete and I, Our family and friends are so very grateful to God, you and all who helped us on our blessed day of matrimony.
Nancy
St. Augustine, FL
---
Monique Goulet
Hi Norbert! I just wanted to reach out to say thank you so much for allowing us to rent your absolutely beautiful property this past week for our wedding. All friends and family loved the location, as did we, and are already inquiring about renting in themselves for vacations and events!
---
Historic Apartment
Bonnie Wilkinson
Norbert,
Our stay at the historic district apt/villa was beautiful. The place was gorgeous+clean. We will recommend you.
Jackie & Bob Scheidler
I just wanted to drop you a line & tell you sorry I didn't get back to you right after out stay at your place in town.
We really loved it! You have a beautiful + clean place. I will recommend it to anyone that would be going to St. Augustine and I have!
We do love your oceanfront beach house too, maybe we can do 2 nights there & 5 nights in town next time!
We always stay in town cause we love it but the oceanfront beach house would be a different flare!
Thank you again & to Tammy.
Lucy Ray
Mr. Tuseo,
I am in the apartment now and it is great! It was so great to come here to this lovely, comfortable apartment! I can't wait for my friends to get here tomorrow, I am sure they will be as pleased with the rental as I am. We are all very quiet, and neat, I assure you we will leave the apartment in as nice condition as it was when I arrived this afternoon. We participate in the Night Watch reenactment every year, and I am already hoping that we can make this our home during this annual event. I look forward to posting a very positive online review when I get back home.
Thank You Again,
Lucy Ray
---
Peg and Ron
Norbert and Tammy,
Thank you for helping to make our 2 month stay a success – for 2 years in a row. We appreciate it. We also appreciate your helping us next winter by receiving our mail. We'll be in touch with you in December with our mail forwarding dates and travel itinerary. Again, thank you. We love your city!
Peg and Ron
---
Shea Dreaden
I just wanted to say thanks for letting us stay in the SUNSTATE TOWERS HISTORIC DOWNTOWN APT.. We really enjoyed it! We were down with a conference of about 1500 people and I left your name with the coordinator because of how helpful and nice you were. Hopefully, that will send more business your way! We are already considering doing the same thing next year. Thanks again! THE APT WAS BEAUTIFUL AND CLEAN!
Shea Dreaden
---
Marian laPlace
Thank you for your generousity. My sisters and I really enjoyed staying at your place.We did some sight seeing but mostly enjoyed our evening at home. It was very pleasent. I love the lighthouse decor. We left this morning and got back in Clermont just in time for the thunder and rain. Thank you again.
Sincerely,
Marian laPlace
---
Patty Caruso
This a great beach house, we were there for 4 days & nites. we had a blast. Awesome house to rent
u will really love it, big rooms slots of space!
check it out, we enjoyed it so very much try it It has everything u would need
---
ROBYN Evans
Was at the beach house from December 27- Jan 3 with my family (6 kids ranging in age 22-7). Absolutely great! Loved the ocean right outside my door and sitting on top deck at night just listening to the waves. Enough room for all of us and loved the fact it had a washer and dryer. Able to park downtown St. Augustine in the parking lot of owner of rental saving time and money. Wonderful place to stay and would definitely stay again and again! Side note.. my son left his ipad there and we left to go back to Michigan and realized it when we got in Michigan and when we called they went and got it (thankfully still where he put it) and sent to us (we did pay postage but way better than replacing ipad). Very accommodating and they had so much for coupons and discounts to many area attractions
---
Benjamin Pickman
Amazing hospitality. My wife and I and our two young children we're visiting Saint Augustine and the owner treated us very well.
---
US Business News
North American Excellence Awards 2018
Best Oceanfront Rental Accommodation – Florida

Travel & Tourism Awards 2019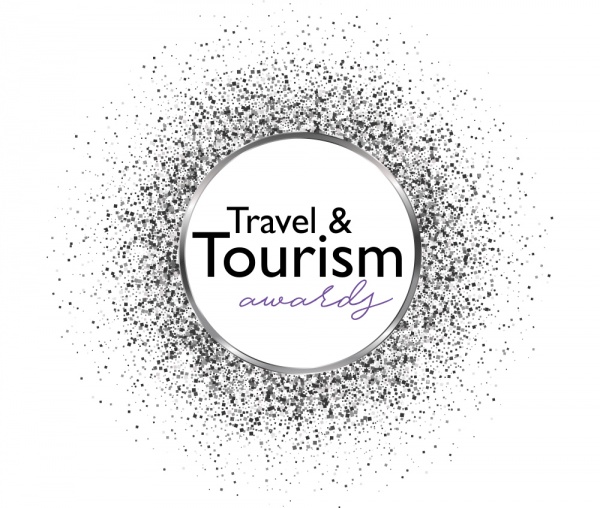 Voted Best Beach Vacation Rental Company – North East Florida
Again, I hope you're pleased with the results and I look forward to hearing from you soon.
Best regards,
Steven Simpson
Awards Executive – LUX Life Magazine